Dylan Penn: The Next Generation
It's almost uncanny how much Dylan Penn looks like her mother, Robin Wright. (With maybe a dash of her dad Sean Penn thrown in.) But when I got to sit and talk with her for a recent issue of ALEXA magazine with the New York Post, I got to see that she is forging her own path.
Right now, she's modeling and acting in the film Condemned (a horror film set in a condemned New York City building). But she's also looking toward the future, watching and learning from her parents and hoping to get behind the camera to tell the stories she wants to tell.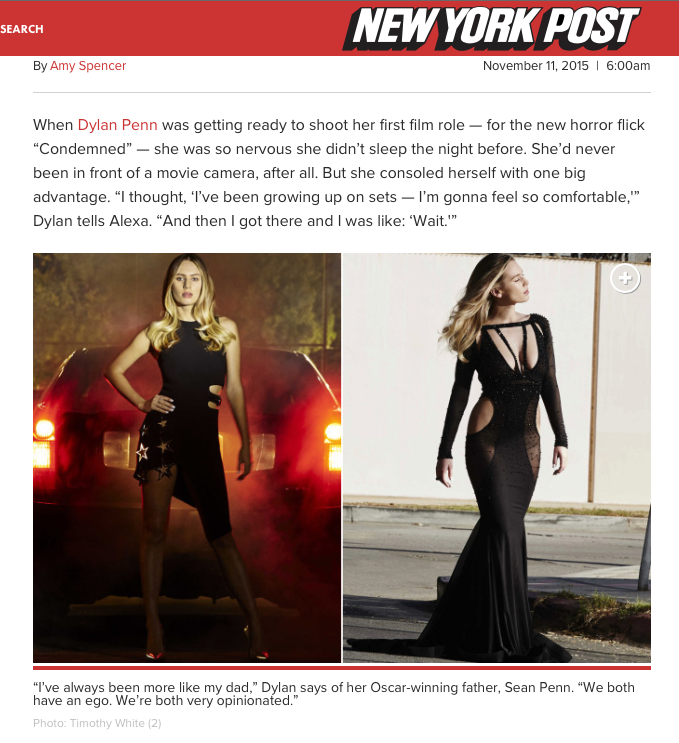 Read more about what Dylan had to say about her lineage and dreams in Dylan Penn/New York Post.
—Amy