Country Living, Happy Living
I was happy to see that my latest cover story is on stands this month, in the July/August 2010 issue of Country Living. But instead of interviewing a star, this time around, I interviewed a house. Well, I spoke with the people who live there, mostly, but the house had a lot to say, too.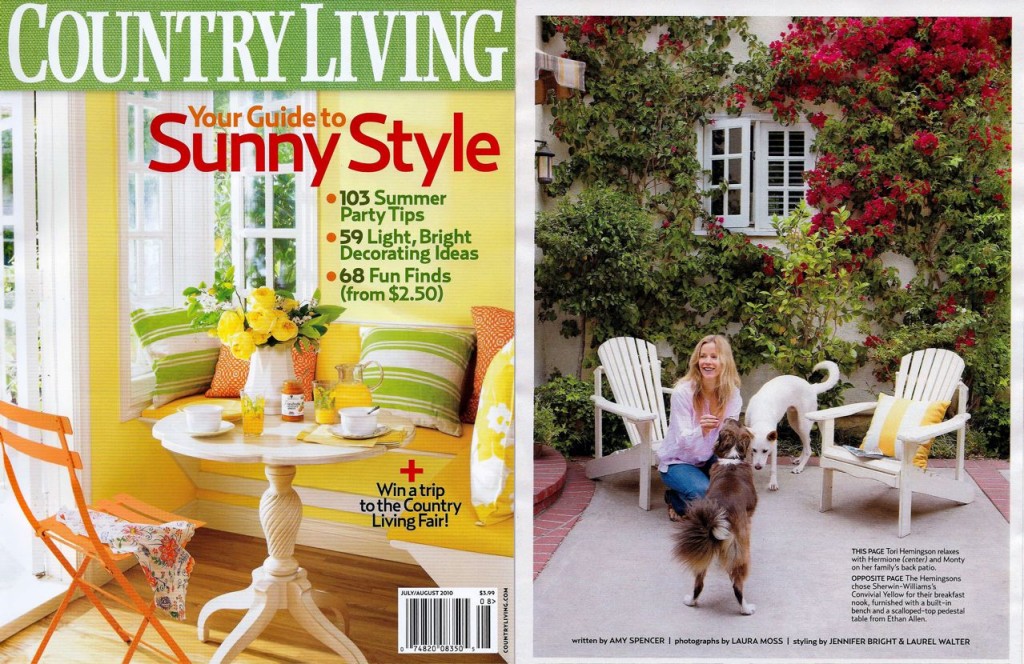 My story on Tori and Dave Hemingson's house in Los Angeles is featured as a perfect example of how bright colors and a dash of whimsy make for a happy home.
—Amy