Are You Ready for The Next Happiness Challenge?
Well, The Happiness Challenge I created with Glamour.com is still going strong. And I'm so grateful to all of you who have commented and Tweeted and sent me notes about how it's going for you. Nothing makes me happier than hearing you've been inspired to live a better life.
Today, we just posted Challenge #4! Each challenge is built around the idea that if you embrace all the best aspects of yourself and your life in a balanced way, you will end up feeling stronger, more loving, more confident, more fulfilled and happier all-around. 
If you're just starting today and want to take the challenge on (do it!), here are the challenges so far.
Today's Challenge #4: Generosity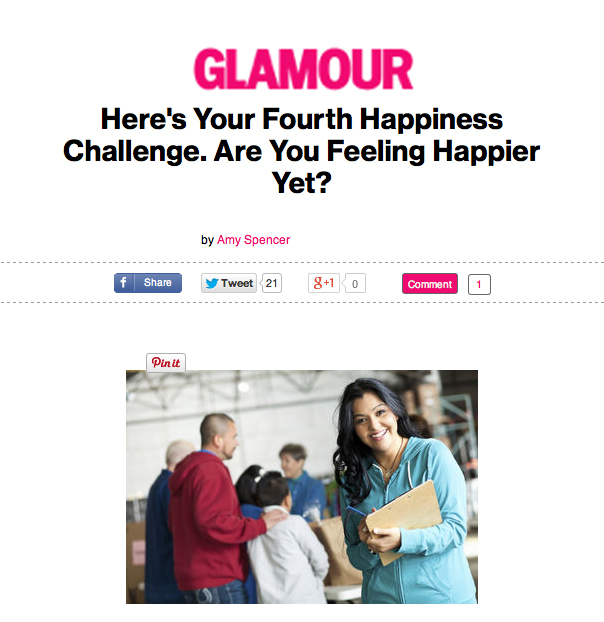 Next week is the final challenge—and the sweetest and the easiest of all.
It's not too late to join in, because there's no such thing as being too late for happiness. Every single day, it's up to us if we want to embrace a happy, fulfilled life in the small moments we face, minute after minute, hour after hour.
This is your year, remember. So take the steps to show life you mean it.
#happinesschallenge #gethappy
—Amy
P.S. If you're enjoying this positive, proactive approach to life, pre-order your copy of The Happy Life Checklist so you can keep the challenge going all year long.