A story that makes my younger self smile
My fifteen-year-old self would be screeching right now. Because this month, one of my cover stories is with the magazine of my teen years: Seventeen.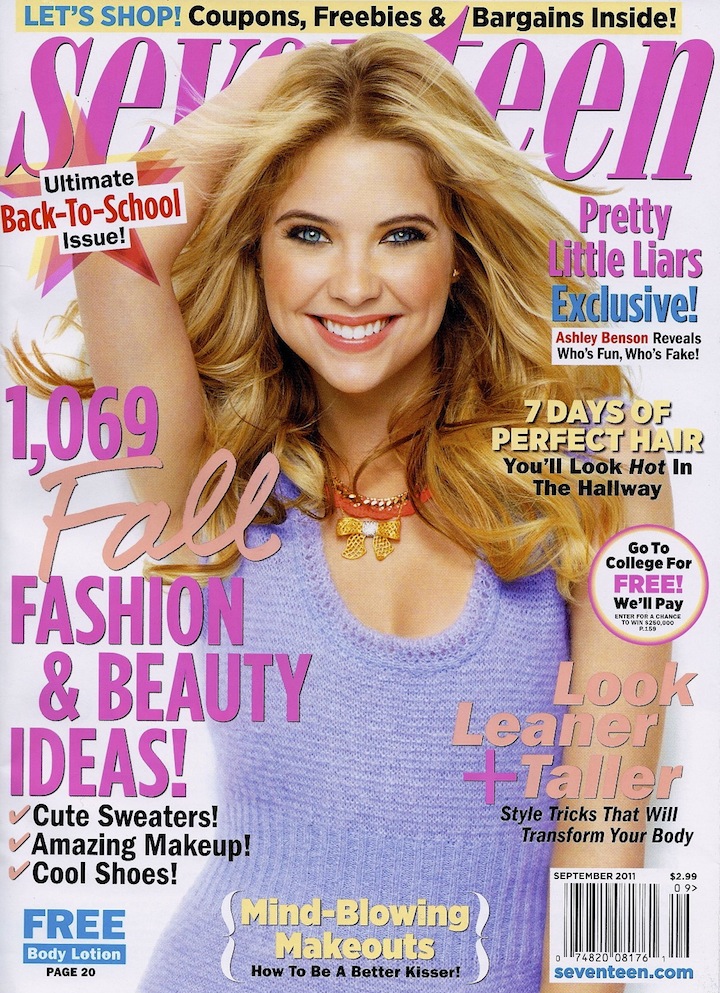 I interviewed Ashley Benson, star of Pretty Little Liars for the September 2011 cover of Seventeen. I hadn't been watching the show, so poor (cough) me, I had to watch a few episodes of the adorable show as research. Yeah, tough job, right?
We met at the Chateau Marmont for lunch, and she was energetic, cool, chatty and impressively confident. I hope the best for her from here on out. Here's a taste of the interview, but you can get a full gallery of Ashley Benson cover photos and quotes on Seventeen.com.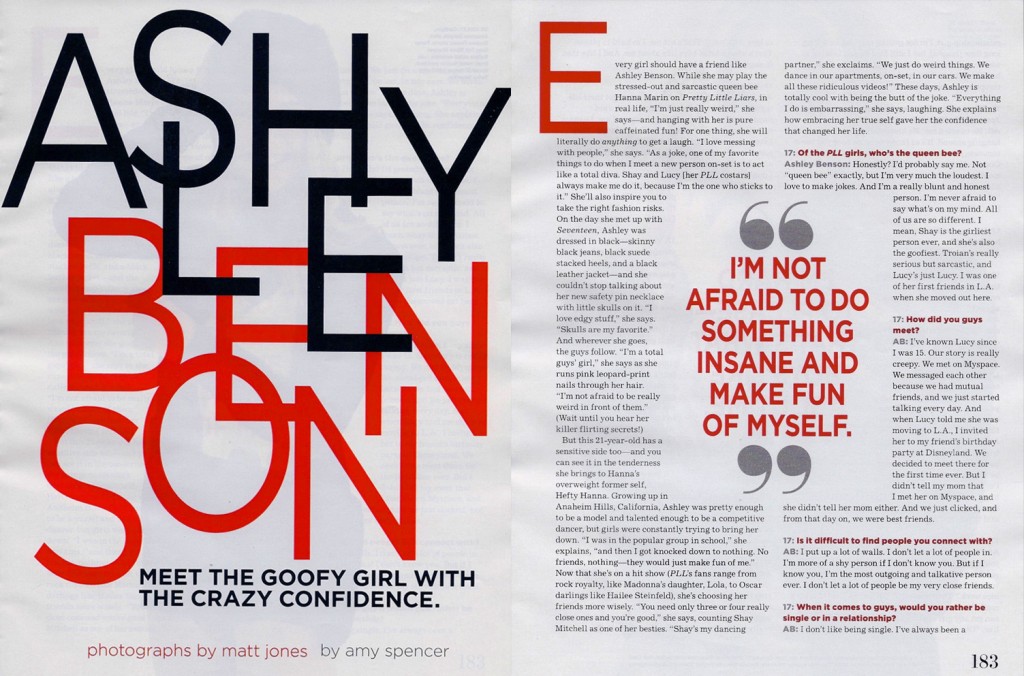 Okay, back to picking my prom dress. I mean, wait, doing my job. Yeah, my job.
—Amy