A Hot Group of Guys…and Me!
For the past few years, I've been lucky enough to work on one of the more fun assignments I get from Glamour magazine: the interviews with the year's hottest guys, for their annual "Guy Issue." Well, the issue has rolled out again this month, in the February 2009 issue.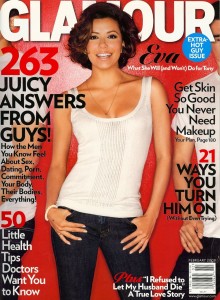 Inside are my interviews with some of the cutest guys du mois: Gabriel Macht (shown below, and so in love with his wife), Penn Badgley (the sensitive poet of the bunch, just like his Gossip Girl character!), Hunter Parrish (who makes robbing the cradle seem okay), Anthony Mackie (who is ha-larious) and Chris Evans (who's sweet as pie and just looking for a sweet girl to love).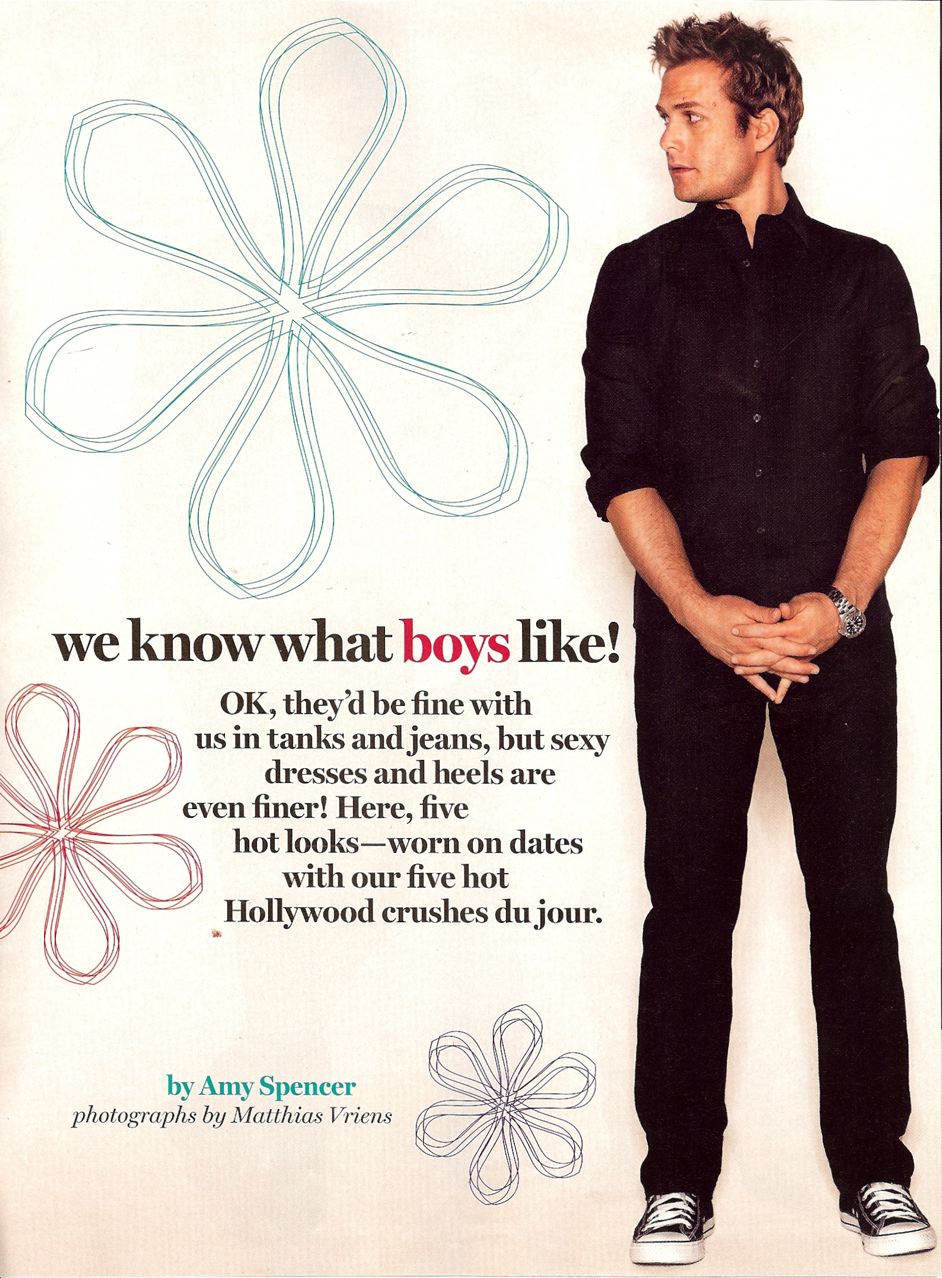 There are other great things in the issue, of course, but I'm partial to the parts I added. 🙂 Pick up an issue and check it out!