A Good Chat with Ginny Goodwin
I interviewed Ginnifer Goodwin two years ago for Page Six Magazine (seems I don't have a copy of that up on my site though, hmm…must find out where it's gone to). She was fun and fabulous then.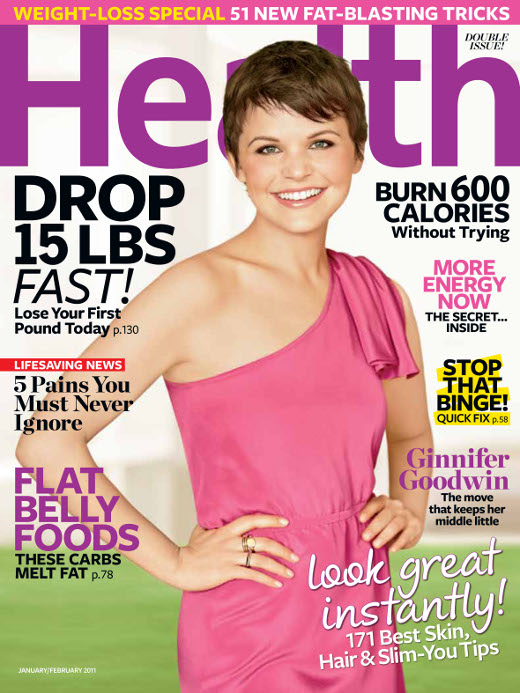 And when I interviewed her again this month's January/February 2011 double issue of Health magazine, she was just as easy to talk to—she's the kind of girl you feel like you've known since high school.
Ginny, by the way, was the person I picked when I was asked in an interview what celebrity I'd tag as a "dating optimist." She really lives with the spark of hopefulness and authenticity that it takes to look on the bright side of yourself and love.
Check out what she had to say about what health means to her, how she struggled with her weight as a kid, and the two celebrity photos she'd consider sticking on her fridge for inspiration in the story Ginnifer Goodwin: Healthy is Beautiful on Health.com.
Perhaps something in the piece will speak to you as helpful as we head into a brand new year.
2011, wow. Hope it's a healthy and beautiful one for all of us!
—Amy