A Fun, Fab Interview: Blake Lively and Florence Welch
For the cover of the July 2011 issue of Glamour, I worked on a super fun story.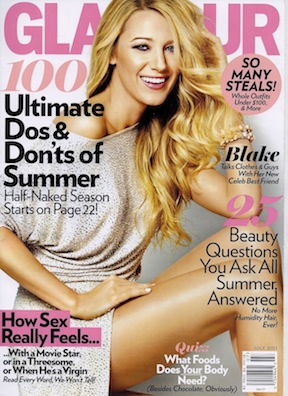 Instead of interviewing actress Blake Lively myself, I helped pull off an even more fun feat, in which the lead singer of Florence and the Machine, Florence Welch, interviewed the actress. The two are—surprise!—really good friends. And their dynamic with one another was so fun and positive, it was a great reminder of how valuable new and true friends are. Oh, and the nine pages of photos of Blake in the mag? Stun-ning.
Check out "Ooh la la, Blake Lively Talks to Florence Welch," their full chat with each other in the July 2011 Glamour.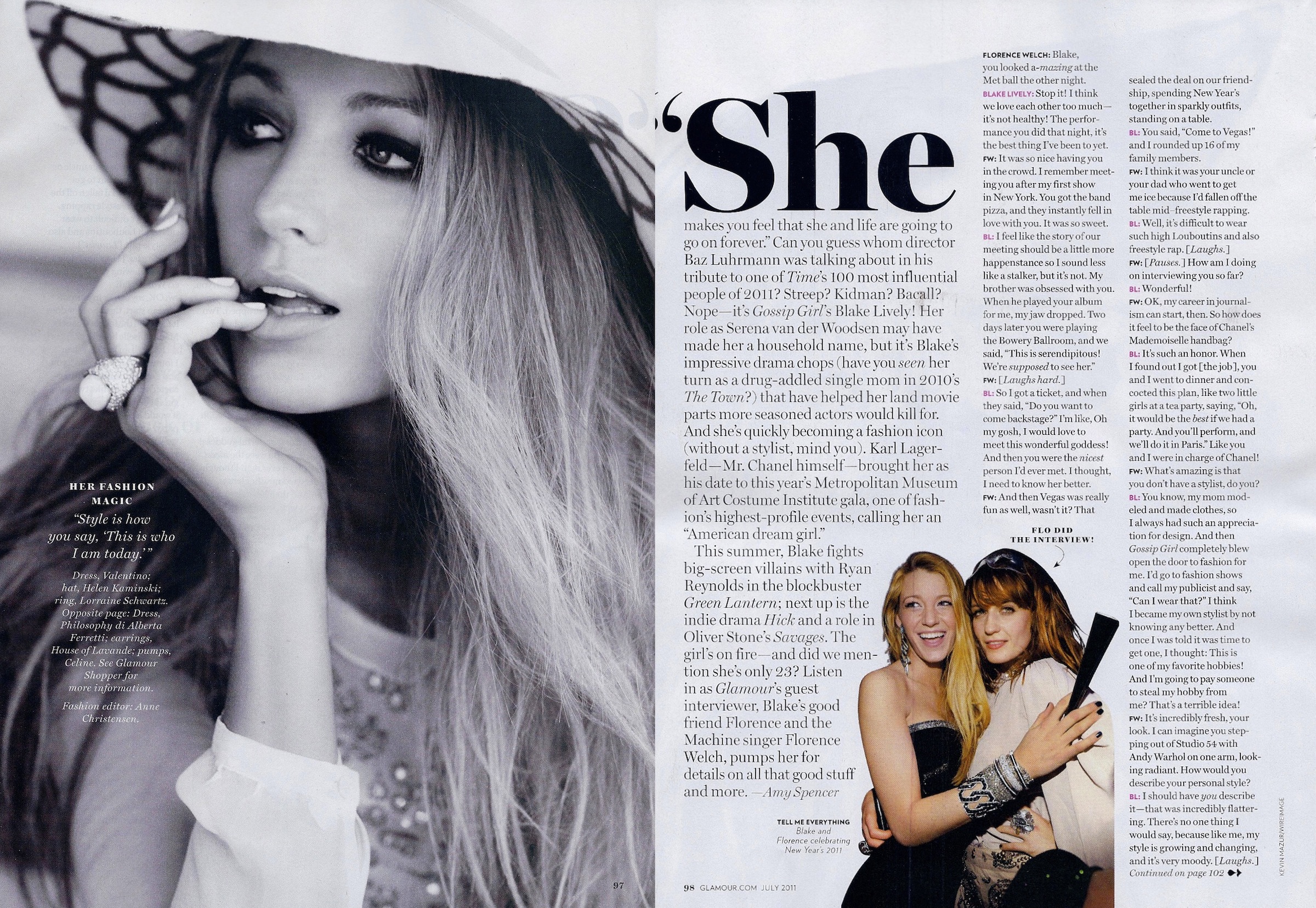 Hope you enjoy it!
—Amy